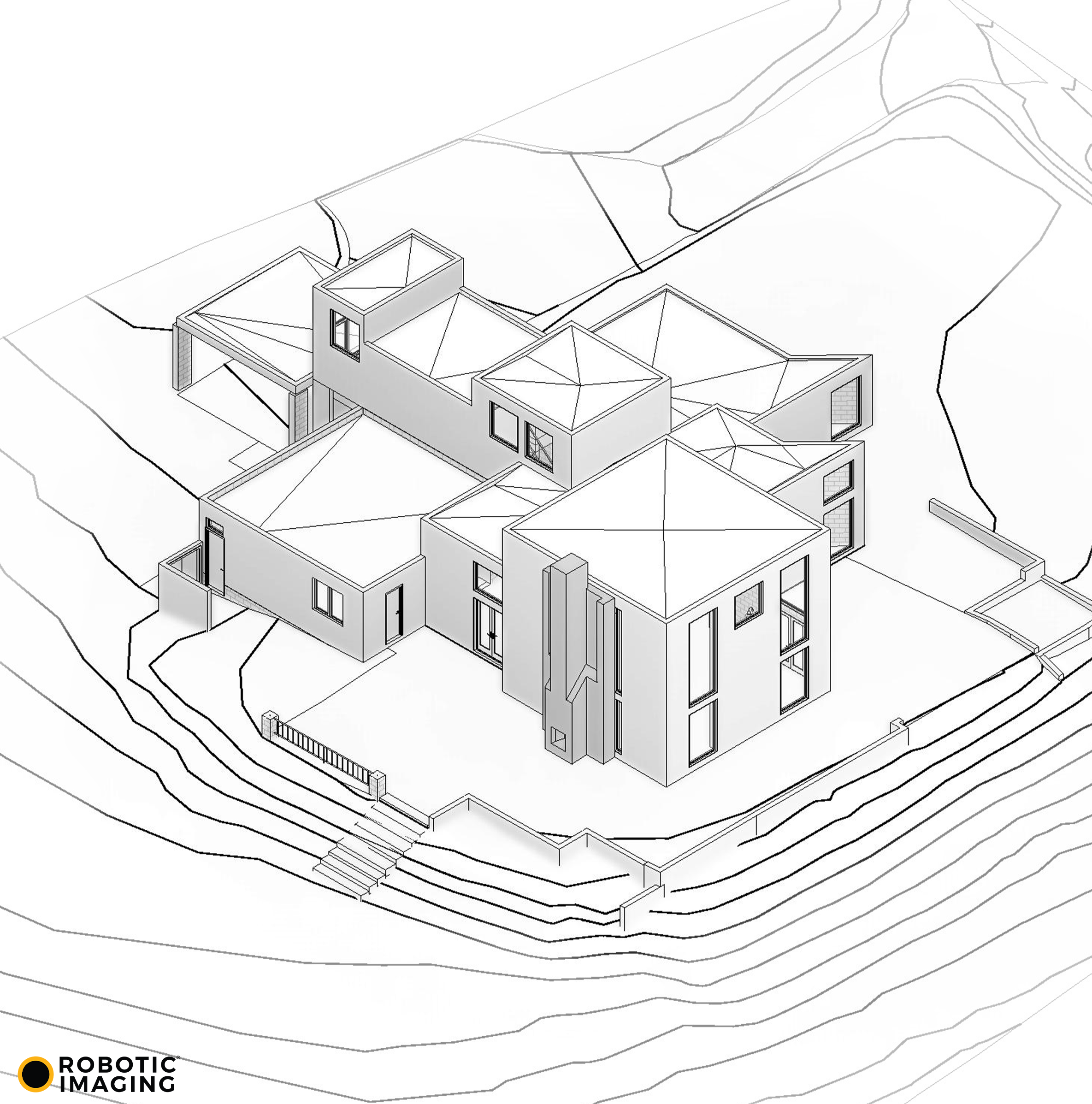 Robotic ImagingMay 26, 2022

There are hundreds of builders and real estate developers in the country, and everyone has their set of unique skills and credentials. So what sets you and your company apart from the fierce competition in the industry? Amid the wave of global digitization, it has become crucial for businesses working with real estate to actively embrace digital advancements and adopt new technologies, streamlining and simplifying processes. One of these technological tools making a huge impact in real estate is real estate scanning services. Using our scan-to-BIM services can be done as an initial survey, progress monitoring, or historical documentation purposes.

If you'd never heard of 3D commercial real estate scanning services before, read on to find out all you need to know about them:
Redefining Floor Plan Generation with 3D Scanners
3D LiDAR scanners capture the measurements of stationary objects like walls, stairs, doors and other architectural features or structures, helping you get the information you need for space-planning purposes. The 3D LiDAR and Matterport scan can help you visualize how your room will look after the renovation, giving you a realistic idea of what you can do with your space.
So if you despise carrying a measuring tape with you to manually take detailed measurements of each part of the building, commercial real estate scanning services can take care of the hassle for you, saving your time and energy. Using our scan-to-BIM services provides a high level of detail and accuracy that is virtually impossible to achieve using traditional measuring methods.
Suggested reading: If you want to learn more about CAD drawing services, such as floor plan generation, check out this article.
As-Built Verification
There comes a time during the construction projects when you'd want to see how far you've come and if the work is in line with what you had visualized. Commercial real estate scanning services can come in handy during these instances.
They can provide a point cloud of a construction site in progress so you can compare it with the design model to see if everything is going to plan. Project monitoring can catch big errors in signed documents before they happen, once again saving you thousands of dollars.
Helps You Generate a Building Information Model (BIM)
If you aren't sure how to go about finding the 3D information required for BIM, real estate scanning services can help out. Scan-to-BIM services will capture the structure of the building and landscape around it so you can have all that's required to proceed with building information modeling. It is quite labor intensive to use hand-measuring tactics and revisit the site to obtain missed dimensions. Get all the dimensions from the as-built real estate the first time. Scan-to-BIM services does all the heavy lifting for you. By starting a project with a correct and accurate as-built model, the final project can go smoothly.
Creating Virtual 3D Walkthroughs
You made it! Your building is finally constructed and ready to be re-sold. Let's be real, you invested a lot of your hard-earned money to construct that building. So it's natural that you'd want to sell it for top dollar as quickly as possible. But how can you attract potential homebuyers during times of the pandemic when people are skeptical of stepping out of their homes? Consider arranging a virtual 3D walkthrough. Commercial real estate services are changing how things were done conventionally in the market—now, you provide an immersive experience to buyers and renters through 3D scans. Matterport scans, a service also provided by Robotic Imaging, can be done at your convenience to make selling commercial real estate a breeze.
Want to enhance your design capabilities? We can help! Reach out to Robotic Imaging for 3D scanning services. We use Drones, LiDAR, BIM, and VR to offer the most extensive and reliable imaging services.
Looking for a quote? Please provide some basic info about your project, and we'll get back to you ASAP.