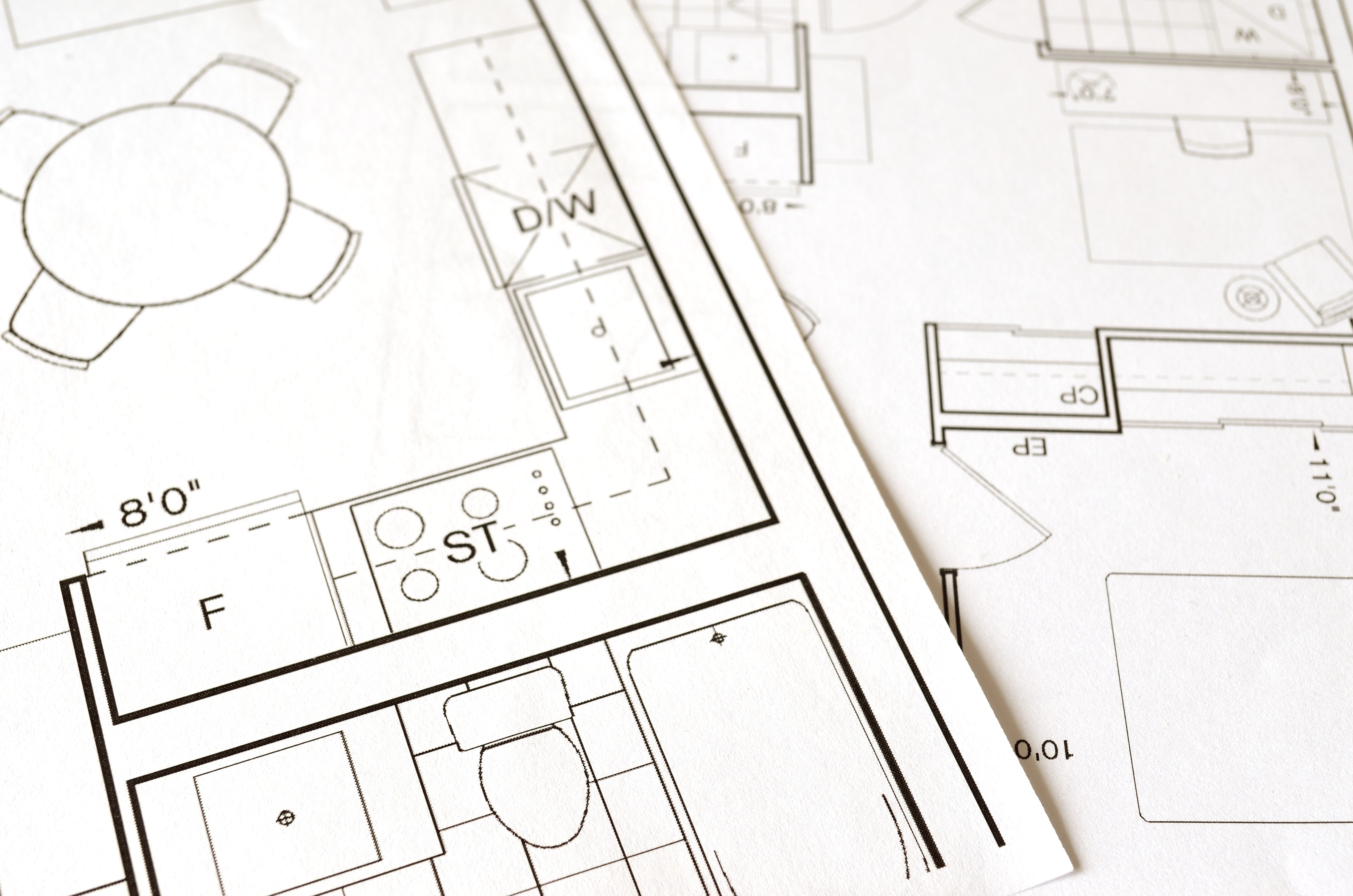 Robotic ImagingAugust 8, 2022

CAD or Computer-Aided Design is a computer software that helps create 2D and 3D building models and designs. This multifaceted software is used in several occupations and industries and can be used to generate technical drawings, building plans, architectural designs, floor plans, mechanical drawings, electrical schematics, blueprints, and also special effects in movies and TV shows.
What Problem Does CAD Solve?
Before computer-aided design software entered the AEC circles, designs had to be drawn manually using pencil and paper. Each line, object, and curve had to be drawn with precision using protractors, rulers, and other drafting tools. The entire process of drawing with accuracy was very time-intensive and prone to human error.
CAD software saves significant time and is a bold step toward automating architectural design. CAD drawings aren't limited to 2D but can be viewed from various angles to ensure the accuracy of shape, measurements, and design. Moreover, complex calculations, such as the structural load on a building component, can be performed efficiently with a computer while also testing the viability of a design component.
CAD software allows for automation of architectural design, which means engineers and architects can share and collaborate on designs in real time, reducing the time required to complete a drawing.
Suggested reading: If you want to learn more about BIM terminology, check out this article.
CAD Drawing Services
Using CAD software requires knowledge and expertise that can be expensive to acquire in-house. Therefore, companies can use CAD drawing services from external providers with extensive experience and a high success rate. Here are a few drawings a CAD expert can provide for your project.
Floor Plans
Floor plans are created using a top-down view, identifying and placing objects within a structure. These plans help visualize the appearance of the building and provide a better understanding of where and how objects can be laid down within the structure for a perfect fit.
Technical Drawings
A technical drawing offers a scaled and detailed illustration of an object. It contains the exact measurements and specifications to inform the viewer how something should be made. Technical drawings are used to create mechanical, architectural, and engineering designs.
HVAC Diagrams
An important component of any building, heating, ventilation, and air conditioning (HVAC) drawings provide an overview of the HVAC systems within a structure. These include details such as the size and location of ductwork, the network of pipelines, connections to control units, and the relation between different elements of each system.
Electrical Wiring Drawings
An electrical drawing takes into account components that are part of the electrical system and the relationship between them. While electrical schematics use symbols to denote various elements within an electrical system, the wiring diagram provides an in-depth overview of how each component interacts with one another. It shows where the wires actually connect to other parts and how each will be located relative to one another.
CAD Drawings and BIM
CAD drawings are a vital part of a BIM system where the former acts as a building block for the latter. It is easy to mistake a CAD drawing for a BIM, but a drawing alone lacks the powerful features that make BIM a significant resource for managers.
Looking for a quote? Please provide some basic info about your project, and we'll get back to you ASAP.