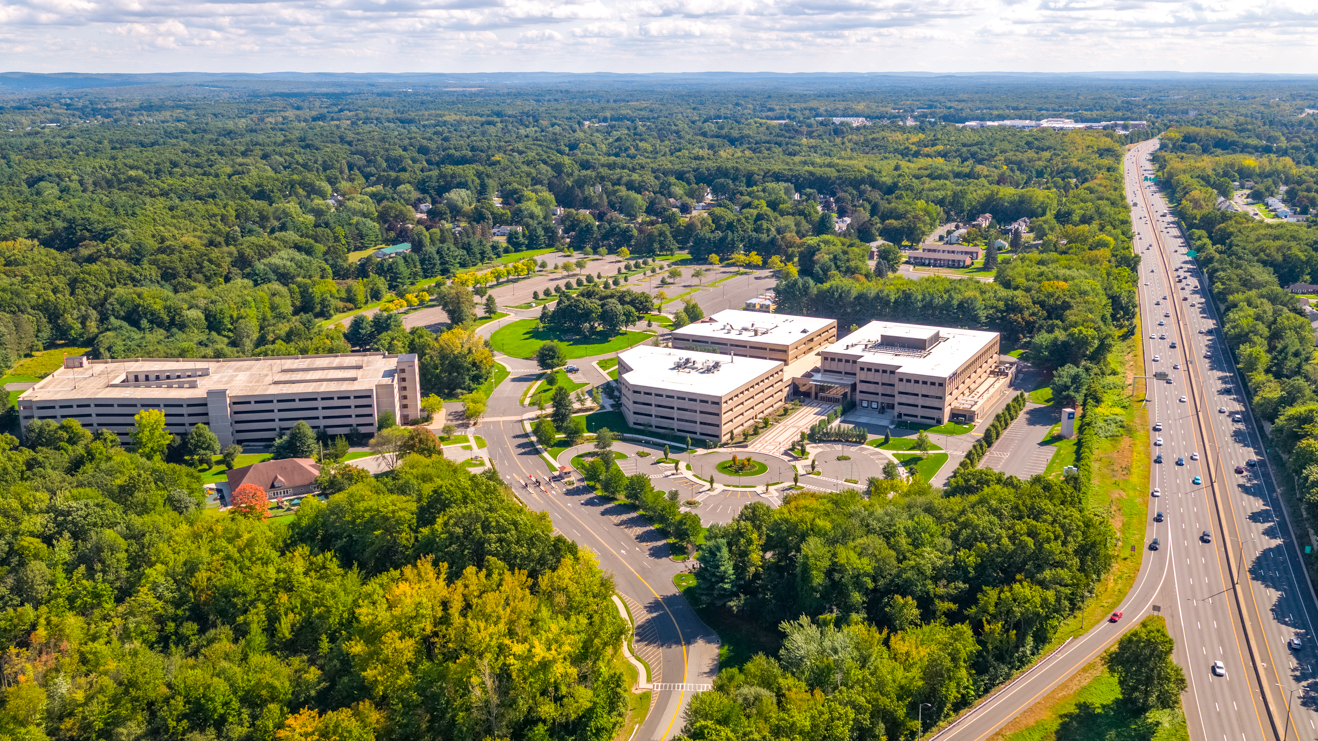 February 28, 2022
By: Robotic Imaging

Drone technology has advanced significantly over the past decade to the point where it has become accessible as a household hobby. Many photographers have taken up drone photography to expand their skill set and increase value to clients. One of the biggest industries for professional drone photographers is real estate. And while the most common application of drone photography in real estate is for advertising residential listings, there is a lot of business in commercial real estate too.

Drone photography is of course valuable in monitoring construction projects. But that's not the only value of drone photography in commercial real estate. Companies these days often have hundreds if not thousands of store fronts and are always looking for new locations. Oftentimes these companies will send somebody out to a prospective location to scope it out, but sometimes all they need is a local drone photographer to show them the property in the context of its surroundings. Every image and every angle is valuable in helping someone understand a property's pros and cons. Aerial photographs are just one part of a bigger picture, but have always been valuable on small and large projects. Before drones, real estate agents would sometimes even use helicopters to provide aerial views of their listings.

Suggested reading: If you want to learn more about other types of construction imaging, check out this article.
The Difference between Commercial and Residential Drone
Many drone photographs work in the residential real estate industry and have experience with these kinds of projects. And there are many similarities between residential and commercial drone photography. Many photographers understand the importance of the well-worn adage 'location, location, location' and are practiced in highlighting the value of location in respect to a residential property. While location is equally important in commercial real estate, it's not often for the same reasons.
A great aerial photograph of a residential property might highlight a beautiful backdrop or magnificent sunset. However these kinds of aesthetics don't add value to a prospective grocery store or Home Depot. Instead of highlighting a tall treeline, a commercial real estate drone photographer is better off trying to highlight the massive parking lot and nearby freeway. A perfect example of this is a busy intersection. For a client with a residential listing, this is something to downplay and avoid. While for a commercial real estate prospector, this could be the most important highlight of the property.
Important Shot Strategies in Commercial Drone Photography
All the Angles
While it's natural to try and capture the property from the most visible, or 'best' direction, it's equally important to capture it from all directions. A good baseline is to get shots that capture the entire property from each of the cardinal directions, North, South, East, and West. It's also a good idea to capture shots from Northeast, Southeast, Southwest, and Northwest to ensure that the client can see all the nuances. Since drone cameras these days are of such high quality, it's often best practice to be as high as possible and far enough away that you capture as much of the surrounding area as possible.
Show Everything
Taking shots from different angles is important, and when viewed as a collection will hopefully provide an idea of the entire context. However, it's important to also have one or two shots that show everything. This means getting high and far enough away to capture an entire building or shopping center. For some properties like apartment complexes or old school shopping malls, you may even need to take a panorama or combine multiple shots into a single image.
The Horizon
While you don't need to capture the horizon in every picture, it's definitely valuable to have a few shots where the horizon takes up the top quarter of the image. Most of the time, being higher up will capture more of the surroundings and context of a property, but the angle that shows the horizon will provide context you can't get from 400ft.
Entrance Signs
At the entrance to every strip mall or shopping complex there is a large sign that is likely up to date with the properties current occupants. It's valuable to capture a few images of this sign (called a Pylon) to show the client the other businesses sharing space with the property.
Closing
Commercial drone photography is it's own special niche of the aerial photography industry. The above points can help a hobbyist or professional photographer to get started, but there is always more to learn. Robotic Imaging works with top notch drone photographers around the country who specialize in commercial real estate photography both relating to prospective properties as well as commercial and retail construction projects. If you want to learn more about the services we offer and the professionals we can connect you with, reach out to us using the form below.
Looking for a quote? Please provide some basic info about your project, and we'll get back to you ASAP.