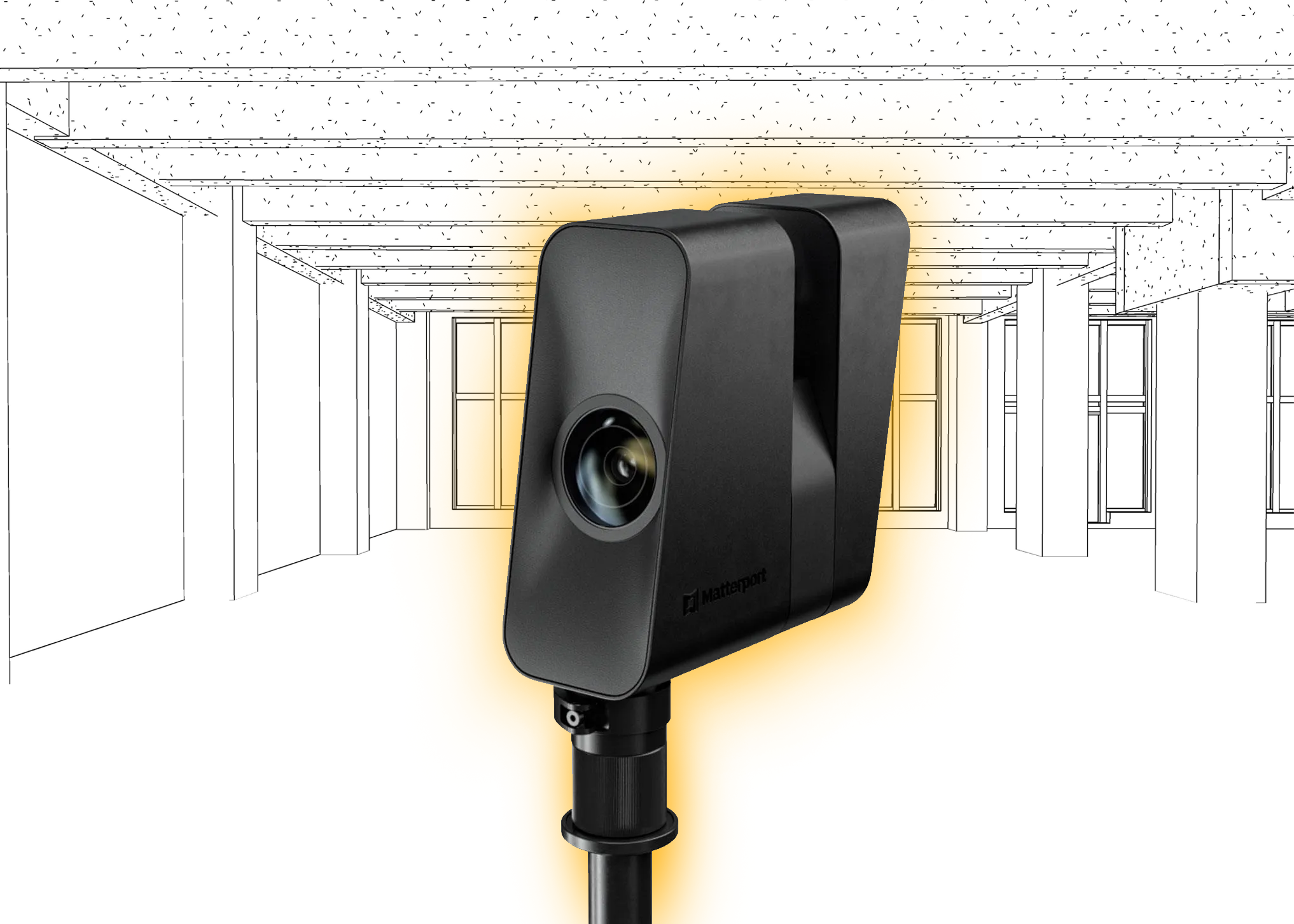 Robotic ImagingOctober 11, 2022

Photogrammetry and digital twin creation has been the trend of the future. Using Matterport technology, one can create everything from virtual tours of spaces, scanned creative content, historic documentation, and more.

In August of 2022, Matterport unveiled its awaited new reality capture camera: Matterport Pro3. Simply put, it is an all-inclusive device. All you need to operate such a device is your smartphone and a decent tripod. Post scan, Matterport can register a digital twin, and show the scan in a 3D Dollhouse, and also shows a fully walkable virtual tour.

Matterport cited it being the most advanced camera, reimagined and redeveloped from previous Matterport devices. It functions better than Pro2 camera and more accurately scans and creates digital twins of any physical space, now also including outdoor spaces.

Matterport's company historically crafts devices that are able to capture high-quality, detailed digital environments, also known as a "digital twin."
What's Under the Hood?
There is a 20MP sensor with an ultra-wide angle lens. This helps produce accurate scans in "life-like color." It has a depth resolution of 100,000 points per second. It generates approximately 1.5 million points per scan. Depths, depending on light conditions, range from 0.5 meters to 100 meters. Previous devices of Matterport had a 50,000 polygon capture limit. But now, this limit has been expanded to over one million polygons.
The AI engine, Cortex, now can capture 5 times the range of previous Matterport devices. The technology integrated in the device makes registration automatic. It is compatible with Apple or Android products, using Matterport Capture App. Weighing at only 2.2kg, its lightweight and portable design enables scanners to scan spaces with ease.It's approximately 30% smaller than Pro2. Given it's size reduction, the Matterport Pro3 remains solid and sturdy. It can also fully charge in only 3.5 hours.
Matterport Moves Outdoors
Matterport historically has been confined to indoor spaces. Given how LiDAR measurements need to be bouncing off of objects, this makes it hard to scan vast outdoor spaces. But, with Matterport's new camera technology and programing, it can now read conditions in dim light to direct sunlight. This allows for outdoor scans, such as parks or stadiums, in perfect detail.
Given the Cortex AI engine driving Pro3 with its improved range, allows reflective surfaces and even foliage to be properly scanned and documented.
Improved Accuracy
When comparing Pro2 to Pro3, there is more advanced processing technologies at play. Therefore, by comparison, the scanning accuracy has been greatly improved. It's cited to deliver "digital twins that are more accurate, detailed, and true to life than ever before."
Even though the device is compact, it still produces such highly precise models. It can still take in millions of measurements in indoor and outdoor conditions.
Faster Scan Times
Pro3 can also now capture data and scan spaces in a fraction of the time. Pro3 can scan and capture data up to 100 meters away in less than 20 seconds. Pro3's LiDAR sensor can run for long periods of time, without sacrificing its accuracy.
Image quality is great, as Matterport Pro3 produces realistic HDR images. It auto balances light and exposure qualities, giving you a seamless, nice experience. With its faster shutter speeds, it takes several images (sometimes as many as six images!), and discards bad images and later blends the remaining data.
Cost
All this new technology is not cheap though. The cheapest base price is $5,995. Although you can accelerate a project's completion, to date, Matterport Pro3 only gives us a few pieces of a puzzle. When using a Scan-to-BIM service, you'd want an even more accurate data extraction from a site.
Technical Specifications (directly from manufacturer)
Depth Technology: LiDAR
Laser: Class 1 (in accordance with IEC 60825-1:2014)
Wavelength: 904nm
Field Of View: 360° H / 295° V
Accuracy: +/- 20mm @ 10m
Depth Resolution: 100k points per second, 1.5M points per scan
Min Operating Range: 0.5m
Max Operating Range: Up to 100m (only available with E57)
3D Data Registration: Automatic
Output pano pixels: 134.2 MP
Number of exposures per HDR frame: 5
White balance: Automatic, full model
Capture speed: <20 seconds per scan
Camera boot time: <40 seconds
Remote operation: Matterport Capture App on Apple or Android mobile devices
Wireless communication: BLE to setup WiFi connection, WiFi 802.11 5GHz communication with mobile device running Capture App
Dimensions: 181mm x 161.4mm x 76mm
Weight: 2.2kg
Battery: >220 scans assuming continuous, consecutive scans
Battery charge time: 2.5 hours 80% charge, 3.5 hours 100% charge
Mounting mechanism: Quick release tripod mount; Female 3/8-16 thread
GPS: Included
Operating Temperature: 0C to 40C
Storage Temperature: -20C to 60C
Ingress protection: IP43
Lasting Thoughts on Matterport Pro3
Overall, the Matterport Pro3 is easy to use and significantly cuts down time and energy required to produce a digital twin. It remains a great all-in-one device and process. The downsides are the price and sometimes in smaller, more confined spaces, Matterport Pro3 continues to distort the data. Therefore, it is not as accurate as a traditional LiDAR scan. For any of your scanning needs or digital twin creations, don't hesitate to reach out to Robotic Imaging for a free quote!
Looking for a quote? Please provide some basic info about your project, and we'll get back to you ASAP.