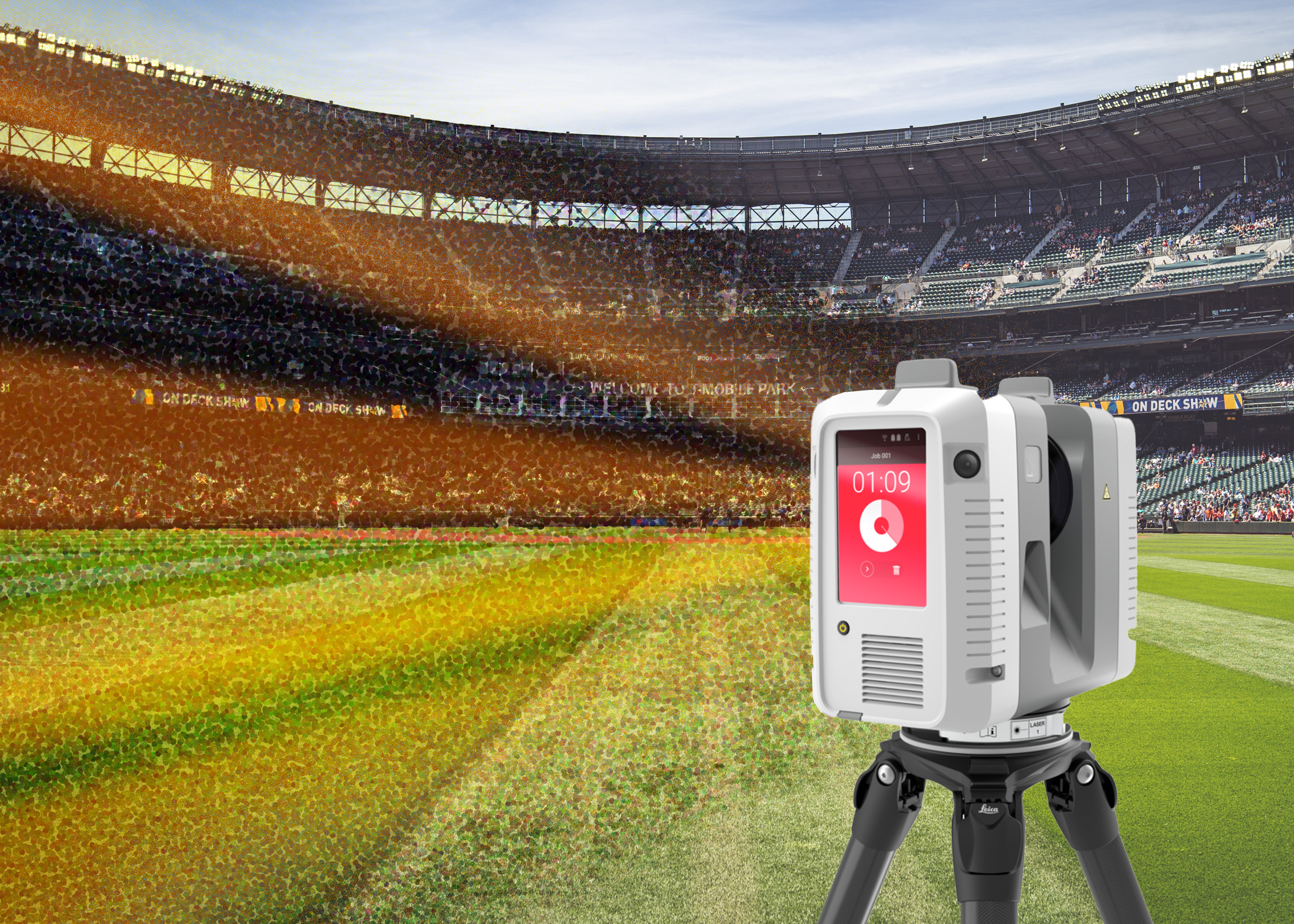 Robotic ImagingSeptember 29, 2022

Have you ever been to a football stadium? If you have, you might have witnessed how massive they are. Well, in order to design and construct such stadiums, a lot of effort is required, and the designers have to be very precise and accurate with their design. Similarly, when it comes to redesigning and updating these stadiums, developers need to be very careful. The BIM (Building Information Modeling) process, which is growing in popularity in the AEC (architecture, engineering, and construction) sector, is a key factor in the updating and redesigning of sports stadiums throughout the globe.

Well, in this article, we are going to discuss what Scan-to-BIM is and how it is used in developing sports stadiums.
What Is Scan-to-BIM?
Scan-to-BIM is a process that makes use of cutting-edge technologies like 3D laser scanning, and high-definition photogrammetry for the purpose of creating a BIM model of a building or existing space. Using a laser scanner, the Scan to BIM process creates precise 3D scans of the project's real data. The scanned information could then be imported into the 3D model to produce replicas of the actual structures that were built or to provide real-world information for design purposes.
Generally, the Scan-to-BIM process is divided into five main stages. These are as follows:
Surveying
Scanning
Processing
Modeling
Incorporating Additional Information
Suggested reading: If you want to learn more about complete scan to BIM process, check out this article.
How Are Stadiums Designed, And What Is The Role Of Scan-to-BIM?
The first step when designing sports stadiums is to survey the site of the stadium. Here the analysis is done as to what are the conditions of the ground. Then the next step involves detailing such as what kind of material is to be used, what type of rooms are to be built, what sort of elevators in the stadium will be used, and the list goes on. This is basically where the concept of the stadium is formed.
Once this concept is formed, the next stage involves reviewing the structure of the stadium and integrating various systems. These systems may include crowd modeling and mechanical system design. After this stage, the design development phase arises. This is the time when detailed calculations are done, and the selection of equipment that is to be installed inside the sports stadiums is finalized. Opinions and pieces of advice from broadcast specialists, ICT experts, and various other departments are also taken into account at this particular stage. Then comes the final stage, where after determining equipment, materials, etc., the design is finalized.
In this entire process, the use of Scan-to-BIM is in creating as-built BIM models for adding new equipment and for renovating the already established sports stadium. In addition to this, Scan-to-BIM also helps in enhancing the BIM models, and this happens because of the precise point cloud data.
Benefits Of Scan-to-BIM When Designing Sports Stadium
Well, there are a number of benefits of Scan-to-BIM, particularly when it comes to designing sports stadiums. Following are a few of these:
Fast data collection at the site of the stadium
Provides accurate stadium site information
Data collected can be shared among various stakeholders of the stadium
It helps designers visualize more detail
It can help in detecting errors promptly, which ultimately saves a lot of costs.
Scan-to-BIM has always been beneficial for designers. Similarly, for the design or redesign of sports stadiums, it has proven to be a game changer. More accurate, innovative, and top-class stadiums are now being developed with the help of this technology.
Looking for a quote? Please provide some basic info about your project, and we'll get back to you ASAP.