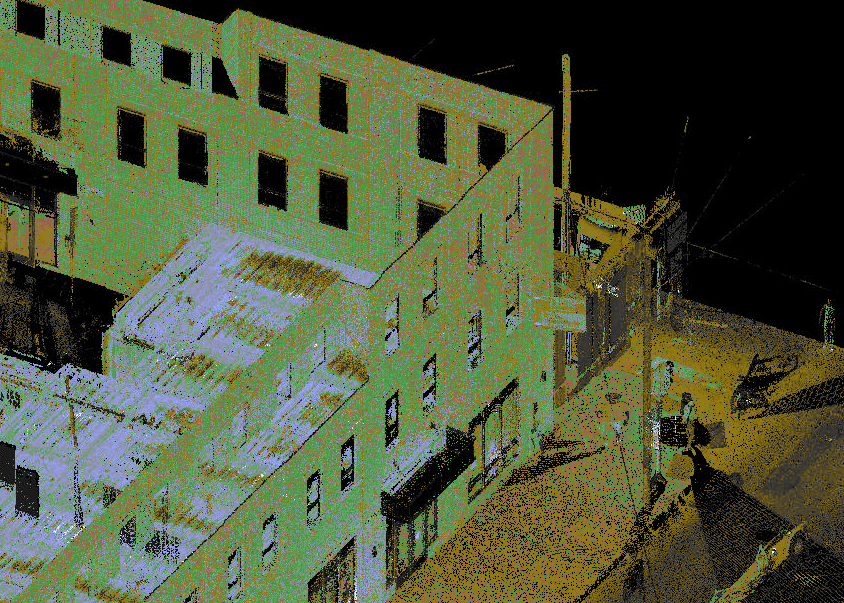 Robotic ImagingDecember 5, 2022

LiDAR scanning used for architectural and planning purposes has reimagined the planning, design, and construction of buildings worldwide. With this high technological advancement, anyone can capture detailed as-built buildings and site conditions, with accurate and relevant data.

WIthout this technological development, it is not even possible to achieve this level of accuracy. Due to LiDAR's ability to capture highly detailed structures, the abundance of data now available to AEC professionals enables them to catch errors or find new design opportunities with ease.
What is LiDAR?
LiDAR stands for light detection and ranging. Essentially, a LiDAR scanner uses light to determine the distance between two objects. Laser scanning is highly accurate as it makes the built environment using laser beams to capture measurements and even color! These points are then scrupulously plotted and stitched to produce a 3D representation of the building project. These plotted points that represent a specific space are known as point clouds.
Candidly put, LiDAR scanning your project is a fundamental and most-important step for the project. Data capture and creating an archive of information to later reference enables you to determine any errors with the structure or site instantaneously.
What is Scan-to-BIM?
BIM stands for Building Information Modeling. BIM softwares, such as AutoDesk Revit, are used to craft a digital model of buildings and structures, that also produces accurate sets of construction drawings. The genius software enables designers, engineers, and architects to expedite the planning and design process. BIM is also used as a management tool.
Scan-to-BIM is a term used to describe the process of using a LiDAR scanner to first scan a site. The data is later registered to produce a point cloud. Then, this point cloud serves as an underlay in BIM softwares to most accurately digitize your site and/or building model.
Suggested reading: If you want to learn more about the total Scan-to-BIM process, check out this article.
To summarize, first, you capture the space with scanners and then turn that data into a digital model that is used for designing, planning, and documenting a space with stakeholders in the project. It is up to 10 times faster when compared to traditional methods and even enables smaller rooms and tight spaces to achieve high levels of accuracy and detail.
What is as-built modeling?
As-built modeling refers to an ongoing record of the building after the construction process has concluded. For example, if a building was finished 20 years ago, and a new room was built within, the older construction drawing set will not detail these additions.
The existing older construction drawing set will never include changes to work scope, additional materials installed, further rooms expanded or contracted and so on. Instead, an as-built model accurately records all locations of all building elements post-scan. It will include all rework that potentially occurred, along with changing site conditions. Any changes that occurred to the original design will be reflected in this scan-to-BIM process in your as-built model.
To Conclude
Scan-to-BIM provides opportunities for AEC professionals to receive higher quality baseline models to expedite their processes. With increased accessibility to better read point cloud technology, scan-to-BIM becomes the natural preferred approach by many.
All key stakeholders in any project, such as surveyors, mangagers, engineers, interior designers, and architects, can now share an accurate baseline BIM model. This enhanced coordination will guarantee a smoother workflow when compared to traditional approaches.
Looking for a quote? Please provide some basic info about your project, and we'll get back to you ASAP.