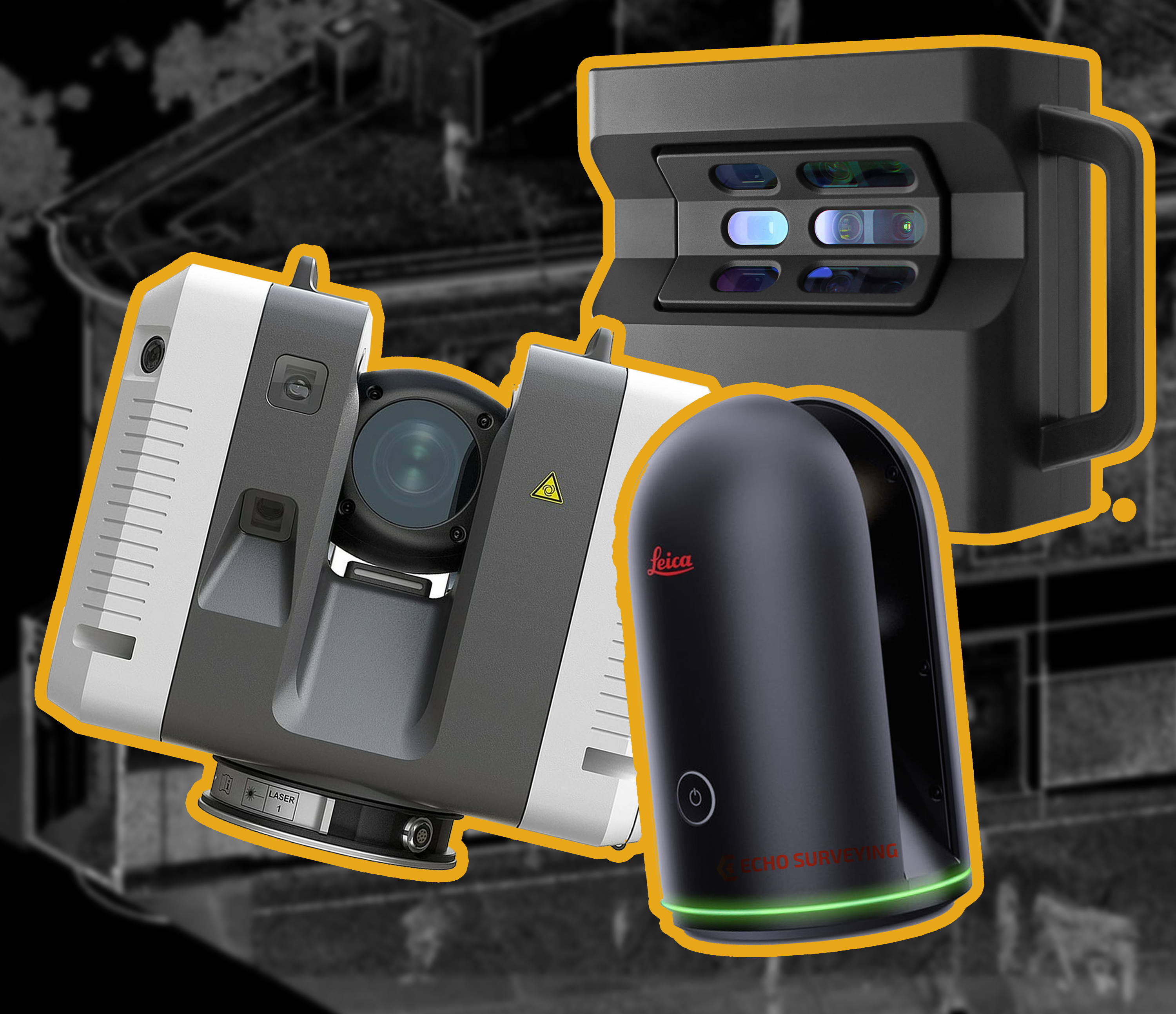 Robotic ImagingMarch 23, 2022

3D Scanners are the most reliable answer for digitizing any building these days. It is estimated that using our scan-to-BIM method is 5 times faster than the traditional measurement to CAD approach. 3D scanners are used to create the most accurate digital models available on the market. At Robotic Imaging, our scanners project lasers in all directions and the reflection back is measured. These plotted distances are later stitched together to produce a highly accurate point cloud. All of these plotted points document the "as-built" conditions of spaces.

This method of using 3D scanner technology in generating building information models, or BIM, has been evolving into a common practice in real estate and construction. There are three different types of laser scanners. Type one is a fixed laser scanner. These scanners produce high-quality scans from accurate measurement data. At Robotic Imaging, we use a Leica RTC 360 scanner. The relative position of multiple scans are aligned post-scan by our technicians during the registration process. This is a fast and accurate way of capturing spatial detail of real estate.

Suggested reading: If you want to learn more about how real estate conversion scanning works, check out this article.

Type two is a mobile guided scanning. Mobile laser scanning is the latest technology embedded on technology as small as your iPhone. It can achieve an accuracy of a few tens of millimeters! It allows users to acquire higher data volumes, but will not be as accurate as a fixed laser scanner. But it allows users to cover and scan large areas in a short amount of time. The last type of scanning is Indoor Mobile Mapping Systems. This type of method can accelerate scanning, but produces the least precise results. Some autonomous robotic systems use this technology and can be integrated into wearable scanning technology. This last type of scanning does use a variety of sensors to extract relative positions and measurements. But still, the first type of scanning technology is the most accurate and is Robotic Imaging's speciality.

Overall, the success of this technology is heavily dependent on how the scanning registration and translations work. Robotic Imaging prides itself on constantly keeping up with new scanning trends and technological advancements. We should also note that Robotic Imaging also uses photogrammetry, another method of scanning for our clients. This involves stitching together multiple photographs of an object or space, taken from different angles. The picture stitching produces a 3D environment that is accurate and great to reference as-built conditions.

Suggested reading: If you want to learn more about the history of laser scanning, check out this article.

Looking for a quote? Please provide some basic info about your project, and we'll get back to you ASAP.